Helpful Tips for Choosing a Self-Storage Facility
Helpful Tips for Choosing a Self-Storage Facility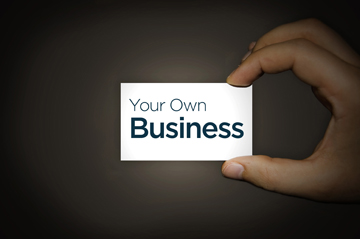 When the time comes that you would need to use a storage facility, don't just go for what is nearest you or the cheapest in the list. Your belongings are valuable (otherwise you wouldn't be keeping them) and you need to ensure that they will be kept with utmost care until such time that you can bring them back home with you or decide what to do with them after. Remember that self-storage facilities are services and as such you need to consider certain important factors before committing to getting one. Here are some useful tips to guide you in your decision:
1. Check the condition and safety of the facility.
All self-storage facilities would guarantee that your belongings are safe from theft or vandalism but don't just take their word for it. Make a physical inspection of the building and its surrounding environment. Is it in a safe area or neighborhood? Has the company invested in a security system or any device? A basic security system for a self-storage facility would include a video surveillance system, heavy duty locks for each storage unit and a security alarm. There are even self-storage facilities with gates outfitted with access codes for the individual units and locks with their own alarm device. If the company has taken measures to install state-of-the art security systems check this off your list of requirement.
Equally important is the condition of the self-storage facility. Check that the unit is clean, well-lit, properly ventilated, dry and pest-free. The roofing and gutters should also be in good condition, with no cracks, leaks or debris.
2. It helps to deal with friendly and reliable staff.
A good self-storage business employs people who are customer service-oriented. There should be a manager that you can consult with and who can resolve any concerns you may have about the facility and staff members who are courteous and readily available to help you. If there is no one around every time you come to access your unit or if the staff cannot be easily reached when you need them, this can be a red flag for a badly-managed facility.
3. Consider the variety in the sizes of the unit.
Once you have determined the amount of items that you will be storing, shop around for a self-storage facility that offers a range of unit sizes. You don't want to pay for a unit that fits an entire car when all you need is a small one for your belongings. The smallest standard unit is 5 x 5 feet which is equivalent to a small closet space and can go up to 24 x 25 feet enough to fit a boat, RV or trailer and other items.
4. Read the contract and its fine prints.
Make sure to read and understand the terms and conditions before committing to rent the unit. Aside from the monthly cost of the unit, check out for any other extra charges that the company may have. Some charges to look for include penalties for late payments, extra dues for insurance, early termination of contract or security deposits.